Swampy is the main character in Wheres My Water. He is an alligator who lives under the city in the sewers. also is the only alligator who loves to be clean and take his shower. As you find out later in this tale that Swampy is in love with a girl alligator named Allie that used to love Swampy's enemy who is named Cranky. Swampy also loves his Rubber Duck.&nbsp From Disney's Where's My Water website:
"A lovable outcast amongst the other alligators living in the sewers. He enjoys showering which is something the other alligators just don't understand.
Unbeknownst to him the other alligators routinely tamper with his plumbing to stop his showers. The player's goal is to get water to Swampy's broken showers so he can indulge in his favorite pastime."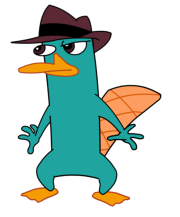 Community content is available under
CC-BY-SA
unless otherwise noted.